Meet Derek
Please tell us a little bit about yourself – How would you be describe your everyday vanilla life?
I work Monday-Friday until around noon, then I go home to write until my wife comes home around 5. I usually cook dinner and then we try to catch up on our TV shows or watch a movie…
When did you first realize you were into bondage?
This is an interesting question. When my wife and I first got together, we were just having fun together. She brought up the idea of bondage and said she had a set of restraints as well. So we tied her up, which made me slightly uncomfortable, then she asked me to whip her with my belt. This sent the discomfort level through the roof, but I gave it a shot anyway. Which I probably shouldn't have done; as we all know, pushing or being pushed into things before you're ready is a recipe for disaster. I took a few swings at her with the belt and just couldn't do it. I felt wrong, hitting her with a belt. Old-school Irish Catholic was how I was raised, and one of those principles was not to lay a hand on a woman unless its in a loving fashion.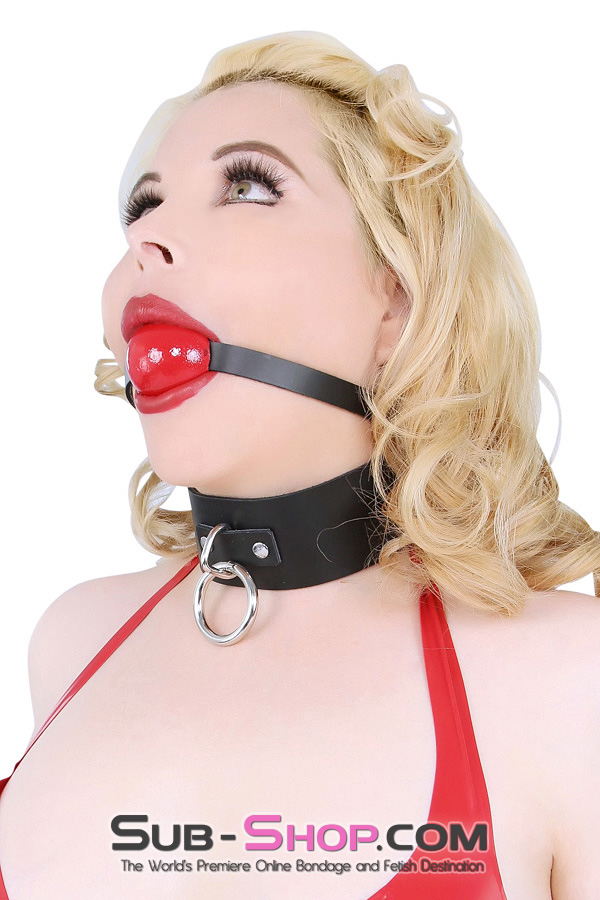 We abandoned bondage for about a year after that. Then, as our relationship grew, she asked me to with her to a fetish event here in town called Purgatory. My first show was off-putting, mostly due to the fact that the floor show was Star Trek themed and no one told me. Watching Uhura go after Spock with a strap-on can be unsettling if you're not prepared for it. I was, to say the least, an asshole that night. But my wife, having infinite patience and more deviance than I knew, kept taking me to Purg until my inhibitions sort of fell away. We role played a lot, and did other kinky things, but the bondage was always a little taboo. Then she started asking me to spank her, which I admit, turned me on. After that, it was a natural progression. She finally admitted to me about 2-3 years ago that being bound makes her feel free. And its been one heck of an adventure ever since then…
How you best describe yourself and why? Your choices are: Dominant, Submissive, Switch or Fuzzy Rainbow Unicorn.
Dominant, but caring. To me, a Yellow means Red, means I'm not doing it the right way.
Do you feel that your desire for bondage is more physical or emotional? (please elaborate)
I think it's a combination of both. The physical side is more my wife, who loves being tied up and restrained. I think the "physical" for me is having the control over her that I do when she's "helpless". I can do whatever I want to her (within limits). I think that feeds into an emotional need to control the world around me, at least for myself. I may not be able to control my job, or my publishers, or what happens to me in my life, but I can control this. Emotionally, that is rather satisfying. Plus, I love my wife, so anything that puts her in a good headspace is aces with me. I am turned on by knowing that she's turned on.
Were lovers accepting of your interest in bondage?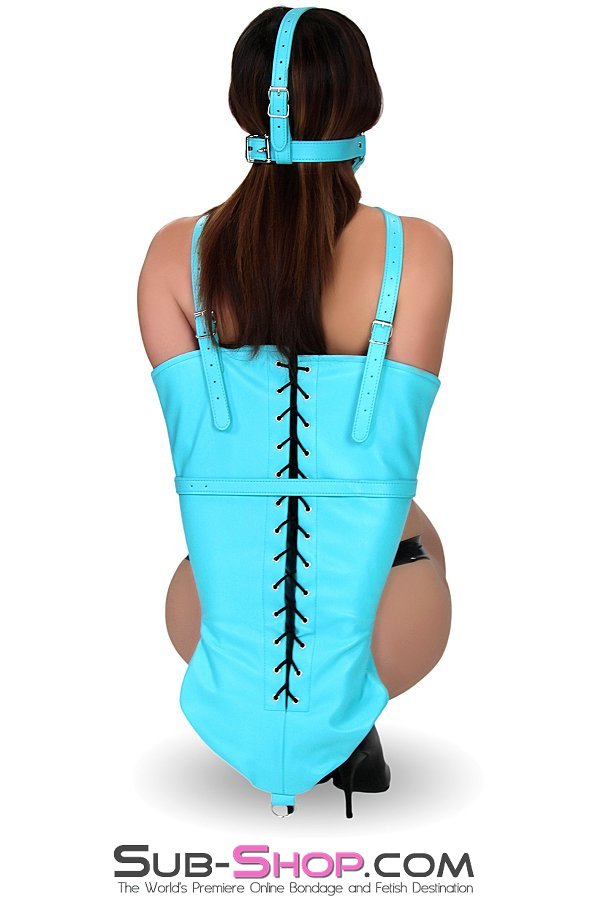 Well, I didn't really know I had an interest in bondage until I met my wife. I was a shy, nerdy guy and she brought out all of these things about myself that I didn't know. Has she been accepting of it? Absolutely, more than I can say. Her desire to explore has opened up my own desires, so we've been on the journey together.
Please briefly describe your first bondage experience.
Well, we decided to buy what my wife calls her "cage", which is just a stand for a swing. We bought a set of restraints that were not the best quality, asd well as a small flogger and a riding crop (all of these were poor quality and have since been discarded). We visited Home Depot for some connectors, then we went home that night after a nice dinner out and strapped her into the cage. While it was a bit touch and go, it turned out to be more fun than either of us expected. I think the fact that we already had a connection helped a lot more than we thought it would. The cage allowed us to explore what we both liked and didn't like. Now, nearly 3 years after that experience, we play Master & Pet at least twice a month if not more.
What was your best bondage experience?
The first time we used our spanking horse. When it arrived my wife was wearing her purple restraints and her matching posture collar. I gagged her using some bondage tape and chained her to the horse. We keep a small dish marked "PET" when we play, and it's usually filled with pieces of chocolate for when she's a good girl. Needless to say, she got lots of chocolate that night. She begged for her wand and of course I indulged her. It was a great night.
What is the most creative safeword you have ever used?
Golf clubs. Since I don't play golf, it seemed like one of the best words to use, as there would only be the one context. If she shouted "Golf clubs!" I wouldn't start worrying about whether or not my clubs were safe. That's our red word; "pineapple" is yellow.
What is your favorite gear, toy or lingerie item fromsub-shop.com and why?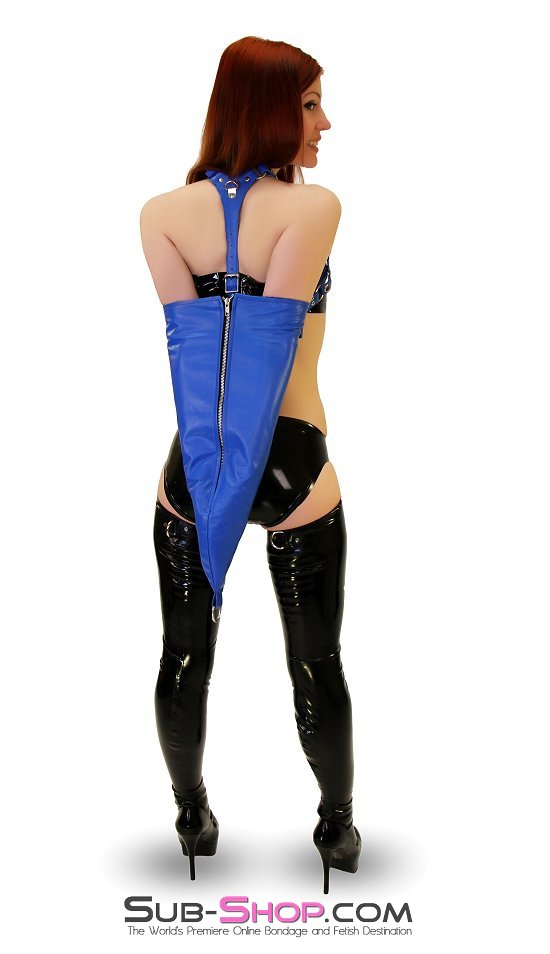 Technically, I have two favorites. First is the wonderful set of Tiffany Blue restraints and matching ball gag that we have. My wife looks amazing wearing them and the ball gag makes sure our neighbors don't hate us (they also have very small children, so in a way, I'm trying to be considerate). We have a spanking horse now, and the set's blue looks great against the horse's red.
The second is our newest purchase; my wife looks amazing in cat suits but she always has to take it off eventually. Now that we bought the red one with the full zipper, I never have to worry about that again. (Thanks for that, Autumn.) My wife, on the other hand, is a huge fan of Icicles and we've gotten nearly our entire collection from Sub Shop; she loves the way they look and the way they feel. Additionally, I am part of a very supportive bondage group to whom I constantly push Sub Shop, and a lot of the members have been using the site now (Hey, Cantina!). Very supportive people, as the BDSM lifestyle should be.
What is the one sensual fantasy you haven't lived out yet that you are excited to try?
Well, I think a lot of us bring our "vanilla" fantasies into this world as well. You know, most guys want to have two women at once, that sort of thing. Don't get me wrong, the idea of my wife with another woman is exciting, but I don't know if I'd consider that a BDSM fantasy, unless it was two Pets and one Master (also sounds like fun). As far as the lifestyle goes, well… Like I mentioned earlier, we go to a bi-monthly event in town called Purgatory. Generally, we get VIP so we can use the good bar upstairs and the clean bathrooms. But there is a balcony there that overlooks the rest of the club, and I've always wanted to tie my wife's hands to the railing and go to town on her right there, in front of everyone (my wife is both a voyeur and an exhibitionist so this would be great for her). I don't know if that will ever happen, but sex in public is something that's always turned her on, so I keep that in the back of my mind just in case.
What's your favorite knock-knock joke?
Never was fan of knock-knock jokes, but I do love this one: A priest, a rabbi, and an imam walk into a bar. The bartender looks at them and says, "What is this, a joke?"
What is Eskimo ice?
The yellow snow you were told not to eat as a kid.